About Bill's La Habana Cigar Club and Store
(NO MEMBERSHIP REQUIRED)
We aren't a St. Petersburg tobacco shop, but if you want to buy or smoke great cigars you have found the right local spot at Bill's La Habana Cigar Club!
We are a cigar shop and lounge where you can buy cigars or smoke your cigars with no pressure. Come on in we look forward seeing you in here locally. St Pete, FL., is the place to be and if you were in town and wanted to smoke a great cigar you might want to know where to go.
Bill's La Habana Cigar Club is open for business and is excited to help you enjoy a great cigar at a great price. Come on in and experience the warmth of our community as you discover the perfect blend to suit your taste.You know you are ready for a cigar!
It's no longer just a man's game. Women are smoking cigars just like men. Are you a woman that wants to try a cigar or have questions about flavors? Bill's La Habana Cigar Club can help you. Come on in and we will get you set up!
About the Seasoned Owner at Bill's La Habana Cigar Club
Owner Bill Elsasser has been busy expanding the offerings and enhancing the atmosphere at the cigar lounge on Pasadena Ave. His goal is to provide the world's best cigars and a place where lovers of the 'cigar life' can meet like-minded patrons and relax.
To that end, he's been researching a new look and theme for the vintage establishment. Along with this, he's introducing new products to complement the cigars, pipe tobacco, lighters, humidors, cutters, and other accoutrements now for purchase in the store. "Any accessory for the cigar world, we can get,' he says, 'and we can compete with online vendors for box purchases."
Elsasser, 66, is deeply passionate about cigars and the culture associated with them. Since he discovered them about ten years ago, he's been learning everything he can about them. He states, "There is much to know about cigars, their manufacture, history and the lifestyle associated with them."
"People from all walks of life enjoy cigars," he says, adding that he's met everyone from plumbers and cattle ranchers to chief executive officers pursuing his interest. "It's a very social business," he says. Ask him a question about his beloved cigars and he can wax poetic.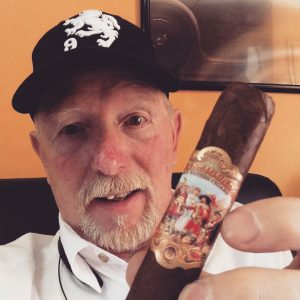 Ready to Indulge With Top-Rated Cigars at Bill's La Habana Cigar Club
Our expert on duty will guide you through the intricate details of cigar smoking, including fillers, binders, and wrappers. You'll learn about flavor profiles ranging from creamy and sweet to nutty and peppery. You'll also learn about the different strengths of cigars, from mild to full-bodied.
But it's not just about the cigar itself – our expert will share insights into the cigar culture surrounding it. You'll hear about the joys of relaxing with good friends and enjoying the sensory experience of smoking a great cigar. As you savor each puff, the aromas and memories will transport you, harkening back to celebrations and family gatherings.
With a national network of fellow cigar enthusiasts, our expert is sure to provide a wealth of knowledge. Visits to hundreds of cigar lounges across the country have further enriched their insights into the world of cigars. Get ready to become a true aficionado!
It's a very labor-intensive business. It's fascinating.' 'I love the South Pasadena, St. Petersburg, Gulfport area. It's fantastic because it's so laid back the weather is warm and the people are great talkers. I'm here for the customer. That's what I offer: customer service." says Owner Bill Elsasser.
He says his goal is to provide the world's best cigars at an affordable price. It's a place where lovers of the 'cigar life' can meet like-minded patrons and relax with a cigar in hand. Local cigar aficionados and anyone else seeking cigars to smoke can delight in the wide selection and welcoming atmosphere at Bill's La Habana Cigar Club.
Why Choose Bill's La Habana Cigar Club and Lounge?
World's Best Cigars: Enjoy premium quality without breaking the bank.
Meet Like-Minded People: Connect with fellow enthusiasts who share your passion.
Relax and Unwind: Find your comfort zone with a cigar in hand.
TOP BRANDS
• Esteban Carreras Hellcat Robusto • Fat Bottom Betty • Gran Habano Corojo #5 • Gurkha Ninja • Havana Classico • Jaime Garcia Robusto • La Aroma De Cuba Mi Amor • Liga Privada #9 Bellicoso
TOP BRANDS
• AFuente 858 Maduro • AFuente Curly Head • AFuente Short Story • AJ Fernandez Sampler • Blanco #9 Torpedo • Blanco Liga Exclusiva Maduro Toro • Boveda Pak • Camacho Diploma
TOP BRANDS
• Montecristo Classic #2 Toro • Oliva Serie O Corona • Padron 7000 Maduro • Perdomo Factory Blend Maduro • Rocky Patel Decade Cameroon • Sobremesa Cervantes Fino • Tabak Especial Negra Robusto • Undercrown Shade Churchill